When your business is constantly changing and evolving, the task of managing your fixed assets can seem nearly impossible. In addition to making sure that assets are used properly, you'll have to keep track of your assets to prevent them from being lost or stolen. By combining RFID/barcode asset tracking with a fixed asset tracking software such as Grey Trunk RFID, it takes your organization's asset tracking to the next level. In this article, we will discuss the five benefits of fixed asset tracking for businesses while tackling the pros and cons of RFID and barcode asset tags.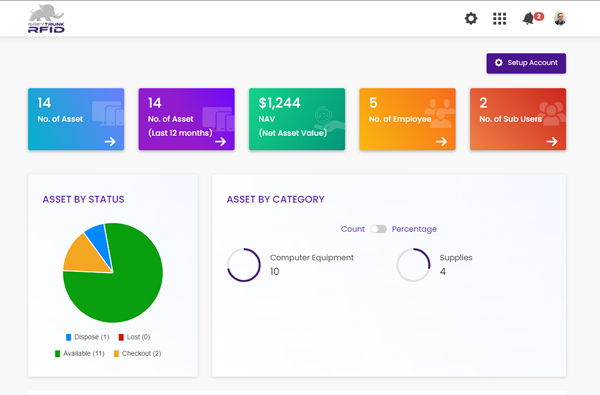 What is Fixed Asset Tracking Software?
Fixed asset tracking software is something that allows organizations to organize their assets. Using this software allows a business to manage a wide variety of assets. This includes equipment, vehicles, machinery, and real estate. Features such as asset tracking, depreciation tracking, and maintenance scheduling are sometimes included as well. Fixed asset tracking software allows companies to monitor the condition of their assets along with who is using them.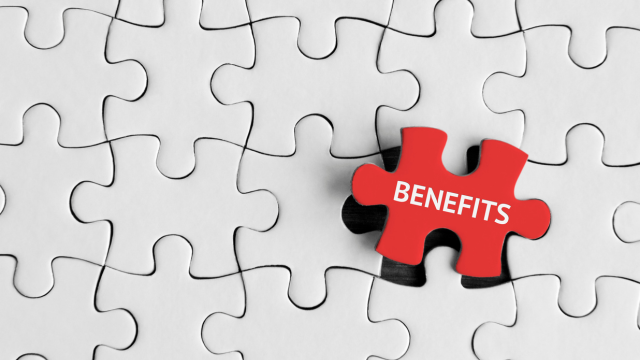 Benefits of Fixed Asset Tracking Software
Improved Asset Visibility: A large benefit of fixed asset tracking software is being able to know where your assets are located. By keeping track of your assets within the Grey Trunk RFID system, you can manage them with ease. When you have a better sense of what's in your inventory, your organization can also identify underutilized assets. From there, these assets can be put towards other things or sold if needed.
Increased Efficiency: Software like Grey Trunk RFID can save your organization time on many tasks. It can send you reports on depreciation and maintenance schedules. It's time to ditch the spreadsheet and move on to the time-saving system of Grey Trunk RFID.
Cost Savings: When companies can do less tedious tasks while knowing what assets they have, it results in saving a lot of money. Less assets have to be marked as lost or stolen and your organization won't have to spend money on replacements that it doesn't need.
Compliance: By keeping things neat and organized with Grey Trunk, it becomes easier for companies to comply with financial reporting standards and laws. Calculating taxes becomes much simpler when asset values and depreciation schedules are readily available.
Improved Decision Making: Understanding the life history of your assets allows you to make better business decisions. By figuring out how your assets are being used, you can make better purchasing decisions in the future.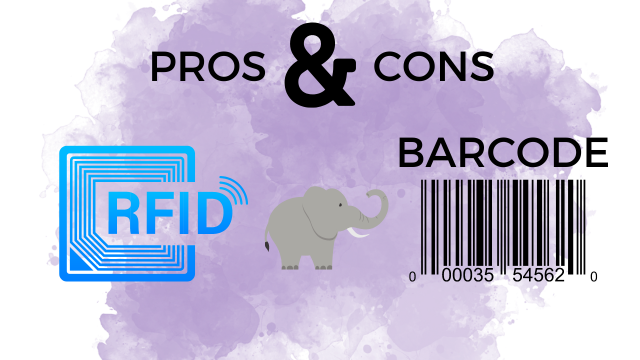 RFID and Barcode Asset Tagging: Pros and Cons
RFID and barcode asset tagging are two common methods of tracking assets using fixed asset tracking software. Choosing between these asset tracking methods will depend on what you're looking to get out of the process.
RFID, or Radio Frequency Identification uses radio waves to transmit data between a tag and a reader. The tag contains a microchip and an antenna, and the reader emits a signal that powers the tag and reads the data on it. RFID asset tagging offers a number of benefits. They can be purchased from Metalcraft.
RFID Asset Tagging:
Faster scanning speeds compared to barcode tagging.
The ability to read tags from a distance without line-of-sight.
Reduced risk of human error.
Cons:
Higher cost compared to barcode tagging.
Requires specialized equipment to read tags.
Limited range for reading tags.
Pros:
Lower cost compared to RFID tagging.
Easy to implement and use.
No specialized equipment required to read barcodes.
Cons:
Slower scanning speeds compared to RFID tagging.
Requires line-of-sight to read tags.
Higher risk of human error.
Overall, the choice between RFID and barcode asset tagging is going to depend on the specific needs of your organization. Companies with several assets that need to be tracked quickly may prefer RFID tags, but businesses with less assets may prefer barcode tagging for the efficiency.
There are a plethora of benefits to using fixed asset tracking software. In addition to the benefits mentioned earlier, fixed asset tracking software can also provide significant advantages for tax and insurance purposes. Here are some of the key benefits of fixed asset tracking software for tax and insurance purposes:
Accurate Asset Validation: Fixed asset tracking software helps companies to maintain accurate records of where their assets are at. If you need to know when you purchased an asset, how much it was worth at the time of purchase or the depreciation schedule, we've got you covered. This information helps with insurance coverage limits and tax purposes.
Reduced Risk of Noncompliance: Keeping record of your assets allows your company to make sure that you're complying with tax and insurance regulations. It's important to make sure that your information is correct to avoid penalties, fines and legal fees.
Improved Insurance Claims Management: When an asset is lost or damaged, fixed asset tracking software helps companies to file insurance claims more effectively. Accurate records of an asset's worth and condition help businesses to make sure they're properly compensated.
Increased Tax Savings: Grey Trunk RFID can help your company to identify tax credits or deductions they're eligible for based on how they use their assets and the depreciation of an asset.
Better Risk Management: Companies can better manage risk by identifying problems with assets before they become out of control. Grey Trunk RFID offers maintenance schedule features so a company can know when something needs to be repaired or replaced.
Through the power of fixed asset tracking software, companies can maintain accurate records of all of their assets while saving time/money on taxes and insurance. By implementing a software such as Grey Trunk RFID, companies can manage their assets more efficiently and effectively, reducing costs and improving their bottom line.
About the Author: Tyler Johnson
Tyler has extensive experience and expertise in the identification industry. Prior to Grey Trunk RFID, he worked at Metalcraft which helped him understand the importance of a high quality identification tag. Now he is leading the team at Grey Trunk RFID to offer the complete solution.