In these ever-changing times, your organization's going to need a way to track its assets. When it comes to asset tracking methods, Radio Frequency Identification (RFID) is becoming very popular. This guide will cover how small businesses can begin using RFID technology to improve its inventory process. Within this article, we will cover both how to begin using your "RFID Starter Kit" and also what a Passive UHF RFID asset tracking tag is.

RFID Asset Tracking Software 101
The Definition of RFID Asset Tracking Software: Through the use of RFID software such as Grey Trunk RFID, your organization can revise and manage assets. With our software, you can read the unique ID of a tag and keep track of its last scanned location, whether it's been checked in/checked out and its history.
Determining the Ideal Software for Your Business: The first thing that you'll need to do is determining the type of software your business might need. How many assets is your business tracking? Are you tracking fixed assets? If you are, you may want to consider a software like Grey Trunk RFID.

User-friendliness: When you're searching for a software, you'll want to find one that is easy for your employees to understand and use.
Scalability: As your business develops and expands, having a software that can keep up is essential.
Mobile/Cloud-Based: With this type of application, everyone can easily access it. You can invite other people to use your asset tracking software, and the information on it is updated as you use the application.
Cost-Effectiveness: Mobile-based systems will be more cost-effective for your business.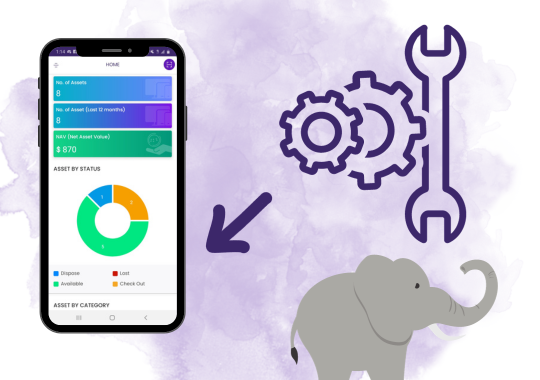 Setting Up Your RFID Starter Kit
Download the Mobile App: The first step in the process is going to be installing the application for your asset tracking software. In the case of Grey Trunk RFID, our application can be found on both iOS and Android.
Asset Configuration: Whether it's by where they're located or the different kinds of assets you have, your business can break up its assets with an organization method that makes things convenient for you. Grey Trunk RFID even allows you to set up custom categories.
Enter in Asset Information: As you begin inputting the assets that you're attaching your RFID tags to, you'll want to put in the asset type, its name and other info that might be useful.
Monitoring: With the power of Grey Trunk RFID, users can check assets in and out or even schedule maintenance while also . Once your assets have been entered in, the last step is using our software to monitor and track them. Grey Trunk lets you see where the last scanned location of an asset was.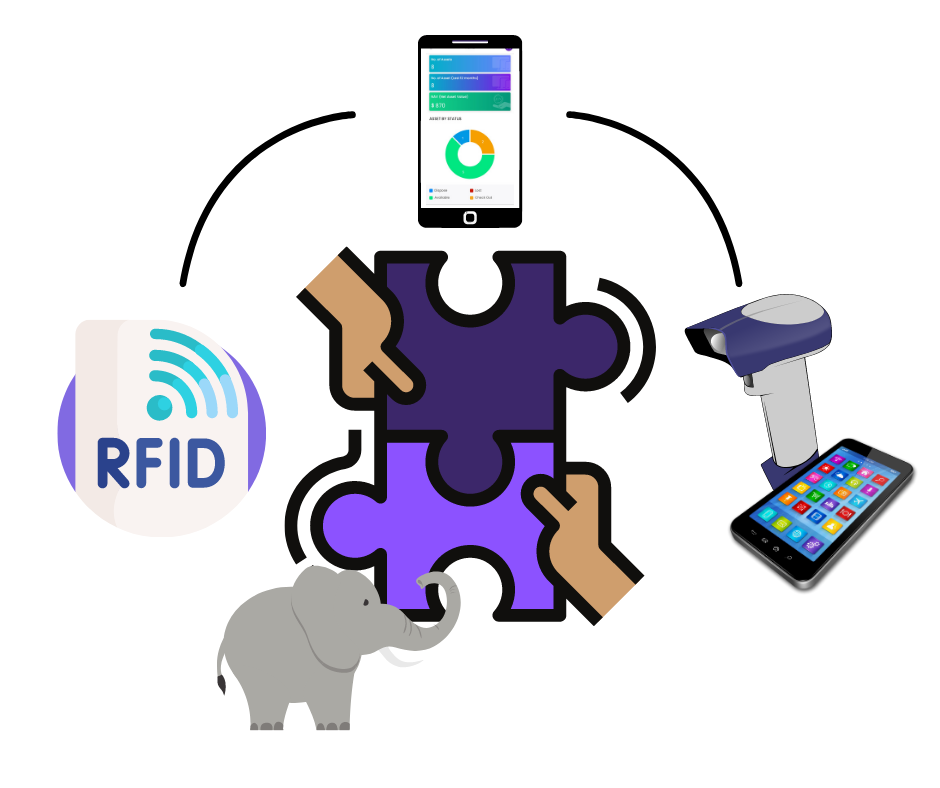 Understanding Your RFID Starter Kit
What Are RFID Asset Tags?: These are RFID chips attached to a label with adhesive on it. Each chip corresponds with numbers that form the tag's identity, which is then scanned by an RFID reader.
Determining the Best RFID Tag for your Business:

Frequency: With our Grey Trunk RFID Asset Tracking System, you'll want to make sure that you're looking for passive tags. These are usually around 860-960 MHz for their frequency.
Read Range: Depending on the needs of your business (such as what location you're tracking things in and the different types of assets you own), different read ranges will be appropriate for different situations.
Material: From plastic to glass or metal, it's very important to keep in mind the surface that you'll be putting an RFID tag onto. The asset tracking solution experts at Metalcraft can assist you with finding a tag that'll fit your needs.
Proper RFID Tag Application and Use:

Surface Cleaning: To make sure that the RFID tag adheres to the surface, please make sure that the application surface is dry and clean.
Tag Placement: When determining where to put the tag, you'll want to find a balance between it being easy to access and it being in a place that won't be easily damaged. Metalcraft's tags are durable, but it's still ideal to avoid spots that might wear out the material.
Tests: Once the tag is on, you can scan with an RFID reader to make sure that everything is properly set up.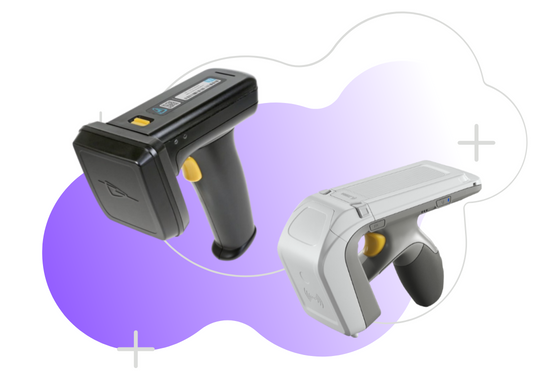 An Overview of Bluetooth RFID Readers
When you're using a Bluetooth RFID reader that can "talk" with an asset tracking software like Grey Trunk RFID, it allows you to take your asset tracking system on the go by using our RFID Starter Kit.
Determining the Best Bluetooth Reader for Your Needs

Work with Passive Tags: Make sure that the readers you're considering work with Passive UHF RFID tags.
Read Range: Please think about the range on your reader, you'll want to make sure that it fits the needs of your organization.
Battery Life: How long your reader's battery lasts is another key thing to remember.
Preparing and Using Your Bluetooth RFID Readers

Pairing Process: To prepare for connecting your Bluetooth reader, ensure that the Bluetooth on your phone is on. In order to learn how the pairing process can be done, please visit this Grey Trunk link on connecting RFID readers.
Calibrating: You might have to calibrate your Bluetooth RFID reader in order to accurately find your assets.
Scanning: You'll want to have the scanner close to the tag, and then once it reads it the information will go into the Grey Trunk software.
Maintenance: It's important to keep your battery charged on the Bluetooth reader to make sure that it's ready to go when you need it.
Conclusion
Through the use of Passive UHF RFID asset tracking, Grey Trunk RFID can provide your organization with the tools it needs to save both time and money. Through the combined power of readers, tags and Grey Trunk RFID a business can ditch the Excel spreadsheet and move into a more efficient method of tracking their valuable assets.
Related Articles
About the Author: Colby Weber
Colby is Grey Trunk RFID's Marketing Assistant. He enjoys being able to combine his marketing and public relations skills with his writing and graphic design abilities to assist in Grey Trunk's marketing efforts. He has one brother, a niece, and two nephews. In his free time, Colby enjoys playing video games and trading card games. He's also a fan of anime and creating digital artwork on his drawing tablet.