See how Navigant Credit Union performs a fixed asset inventory for their financial institution after they ditched their Excel spreadsheet. They started with an Excel spreadsheet, but soon came to realize this was unsustainable. Within 17 years, they grew from 5 branches to 23 branches. The spreadsheet simply couldn't grow with them, so instead, they turned to RFID asset software to manage their fixed asset inventory at all locations.
Let's dive into the details.
Summary of Challenges:
Excel files were out of date.
Managing growth from 5 branches to 23 branches in 17 years.
Inaccurate fixed asset inventory for external and internal audits.
Summary of Benefits:
RFID asset tracking allows for faster inventory of fixed assets.
Every team member has accurate and up to date asset information.
Ease of use and affordability.
Opportunity for Fixed Asset Inventory Software
Navigant Credit Union was using an outdated spreadsheet from the 1990s. They were using an Excel file as their asset list when they were just one location, but since 2005 they grew from 5 branches to 23 branches in just 17 years. The spreadsheets were not up to date and the employees wouldn't take the time to update the information.
The Challenge
The real challenge came when Navigant Credit Union had auditors take a look at the Excel spreadsheet of their fixed assets. The question from the auditor was "How do you know you have all of these assets?" Navigant couldn't give a concrete answer other than "We THINK we have these assets." From the audit finding, they knew they needed to find a fixed asset tracking system. Because Navigant is audited every year, it was critical that they had up-to-date asset information.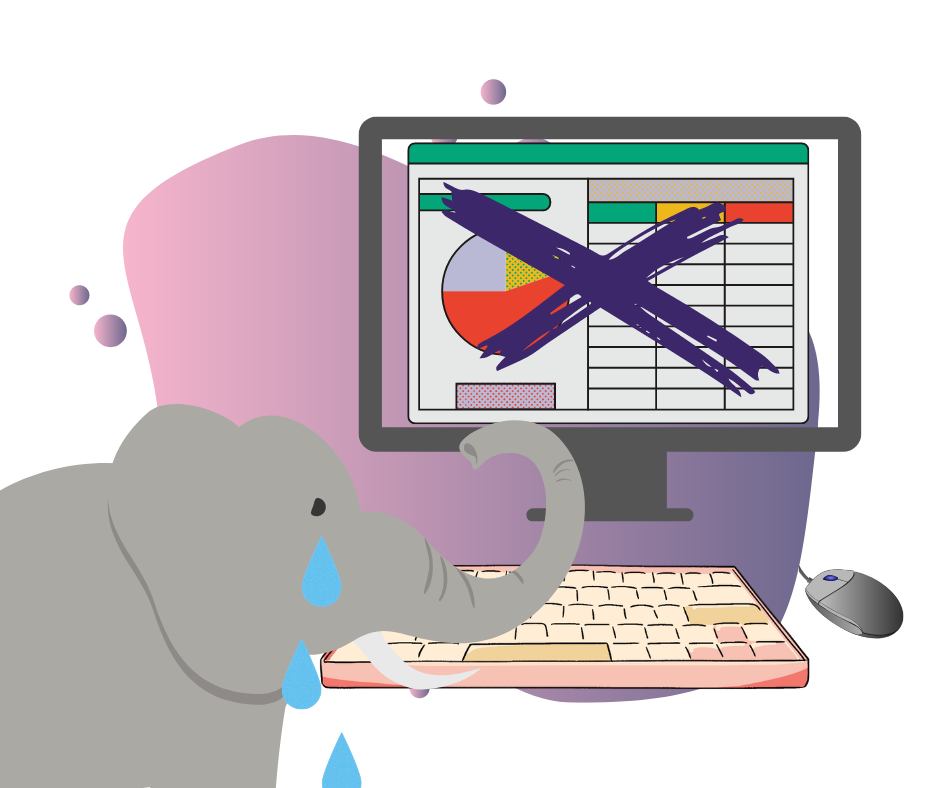 How RFID Asset Tracking Solved the Problem
Navigant Credit Union took the time to tag every asset at all of the branches with an RFID tag and then added them to the Grey Trunk RFID software. They are now able to easily see what assets they have at each individual branch from either the web or mobile apps.
Navigant is using Grey Trunk RFID on a quarterly basis to continuously perform its own inventory audits to ensure the asset information is up to date. Plus, they use the software regularly whenever they need to add, remove, or edit assets from their branches. They perform a full asset inventory once a year to satisfy the external auditors. By using RFID technology they have been able to greatly speed up the time it takes to perform asset inventories, estimating about a 70% time savings.
The Results of a Fixed Asset Inventory System
Since implementing Grey Trunk RFID for their bank fixed asset tracking, Navigant Credit Union is able to perform an asset inventory at a 5000 square foot branch with approximately 175 assets, ranging from furniture to IT assets, in 20 minutes using RFID technology. Plus, they now have a definitive and accurate asset database to share with their auditors.
To view and download a PDF copy of the Case Study, click here.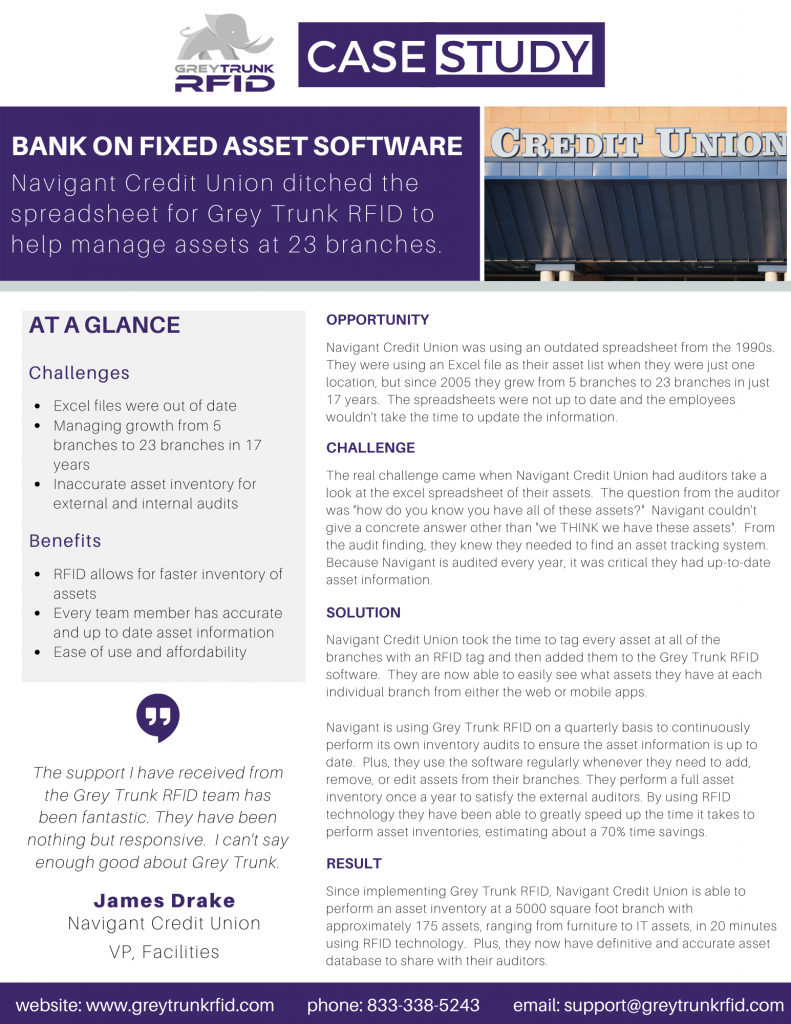 Related Articles: