Managing assets has become an essential part of running a successful business. From healthcare to manufacturing, RFID (Radio-Frequency Identification) equipment tracking has played a key role in making sure that organizations stay ready to tackle whatever challenges are thrown at them. Within this article, we will discuss how an RFID equipment tracking system can assist your business in three ways. A special emphasis will be put on the benefits of passive UHF (Ultra High Frequency) RFID technology.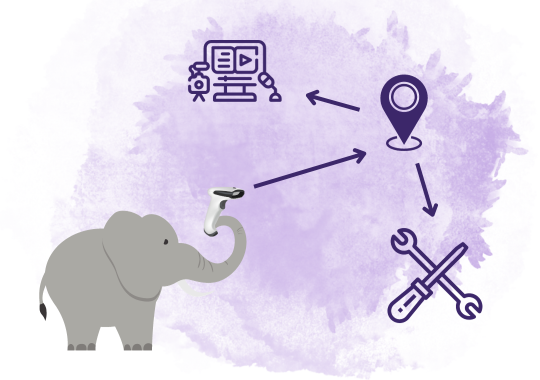 Benefit #1: Enhanced Asset Visibility Through RFID Equipment Tracking System
When you're using an RFID equipment tracking system, one of the main benefits is being able to easily identify the location of your assets. Using passive UHF RFID technology lets you discover an asset's location based on the last scan that was performed. Through the use of RFID, you won't need direct line-of-sight and you can track when an asset has been misplaced. This allows for a more accurate inventory process that can give your business peace of mind.
How Passive UHF RFID Works:
Instead of using a battery, a passive UHF RFID tag will get its power from a nearby RFID reader's signal.
When an RFID reader is used, it emits a radio wave that interacts with passive tags. As this happens, the readers receive the unique ID numbers from the passive tags.
Once these ID numbers are received, the reader captures the information, allowing you to keep an accurate inventory of your tagged assets.
Improved visibility of your assets can do a number of things for your business:
Reduction in Stolen/Lost Assets: The power of RFID tags from Metalcraft allows you to speedily identify stolen or lost property.
Avoid Redundant Purchases: When you know where your assets are and what's currently available, it helps you to avoid wasting money on assets that you already have.
An Easier Maintenance Process: With the power of Grey Trunk RFID Asset Tracking Software, you can schedule recurring maintenance check-ups for your equipment or singular instances of maintenance/repairs.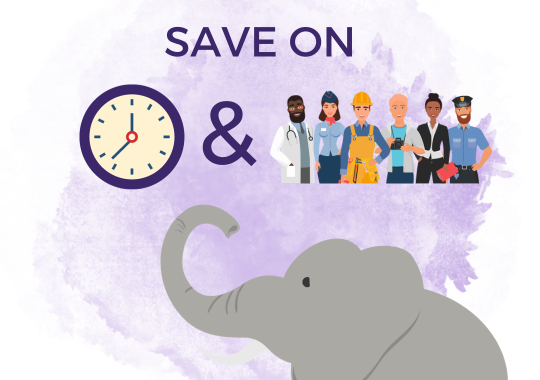 Benefit #2: Time and Labor Savings
Through the use of UHF RFID, you can ditch entering your data into an Excel spreadsheet to keep track of it. You can save both labor and time when you begin using an RFID equipment tracking system such as Grey Trunk RFID.
Increased Data Capture Efficiency: Are you looking to scan multiple assets at the same time? With Passive UHF RFID tags, you can read and scan your assets without being right next to them.
Some additional advantages of UHF RFID include:
Reduced human error: When you don't have to enter the data for your inventory yourself, it makes it easier to keep a record of what you have.
Speedy inventory audits: By using UHF RFID, you can complete an audit much faster than you normally would by hand or with an Excel sheet.
Efficient check-in/check-out process: Grey Trunk RFID Asset Tracking Software lets you easily transfer assets from one location to the next while knowing their location through a simple check-in/check-out process.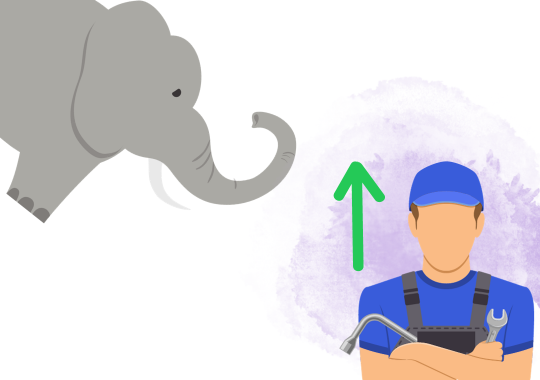 Benefit #3: Enhanced Maintenance and Lifecycle Management Using RFID Equipment Tracking System
When you utilize an RFID equipment tracking system that makes use of passive UHF RFID technology, it can help your business to efficiently maintain assets. This can also prolong the lifespan of an asset.
Preventative Maintenance:
When you use Grey Trunk RFID, it can store information such as maintenance history and warranty information. Warranty information can be stored through the use of a custom field.
You can schedule recurring maintenance with our application, allowing you to keep your assets in good shape.
Benefits of Enhanced Maintenance Management:
Reduced downtime: By using UHF RFID technology along with Grey Trunk to scan your assets and determine their location, you are able to have your assets available when you need them.
Cost savings: By scheduling maintenance, you can avoid unexpected breakdowns of equipment and machinery that could heavily cost your business.
Extended asset lifespan: Instead of having to constantly replace your assets, scheduling maintenance keeps your assets in proper shape.
When you combine RFID equipment tracking with maintenance and RFID tracking software, it leads to your business saving money. It also results in increased efficiency of operations.
Conclusion: A tracking system that uses UHF RFID technology provides a multitude of advantages. From increased visibility of your assets to easy asset maintenance and savings on time/labor, there are many things that our system can do for you. By using Grey Trunk RFID, you improve employee accountability while lowering costs and making asset tracking a simpler process.
Regardless of the industry that you're in, RFID equipment tracking systems can drastically improve your asset management experience. It's time for you to see firsthand why people are talking about Grey Trunk RFID. From improved asset visibility to time/labor savings and increased accountability, there are many UHF RFID benefits. There's never been a better time to explore a passive UHF RFID solution!
Related Articles:
About the Author: Colby Weber
Colby is Grey Trunk RFID's Marketing Assistant. He enjoys being able to combine his marketing and public relations skills with his writing and graphic design abilities to assist in Grey Trunk's marketing efforts. He has one brother, a niece, and two nephews. In his free time, Colby enjoys playing video games and trading card games. He's also a fan of anime and creating digital artwork on his drawing tablet.