Deciding between a fixed and mobile RFID tracking system is a challenge for any business. There are advantages and disadvantages to both systems. In this article, we are going to discuss the advantages and disadvantages of a mobile RFID tracking system and the components that make up the system.

Components of a Mobile RFID Tracking System
There are 3 main components of a mobile RFID tracking system:
Passive UHF RFID Tags
The success of your RFID tracking system is determined by the above three components so be sure to see what each system is capable of and what components are compatible with others. Many RFID system providers will supply all the components necessary for a successful launch of an RFID project.
RFID Asset Tracking Software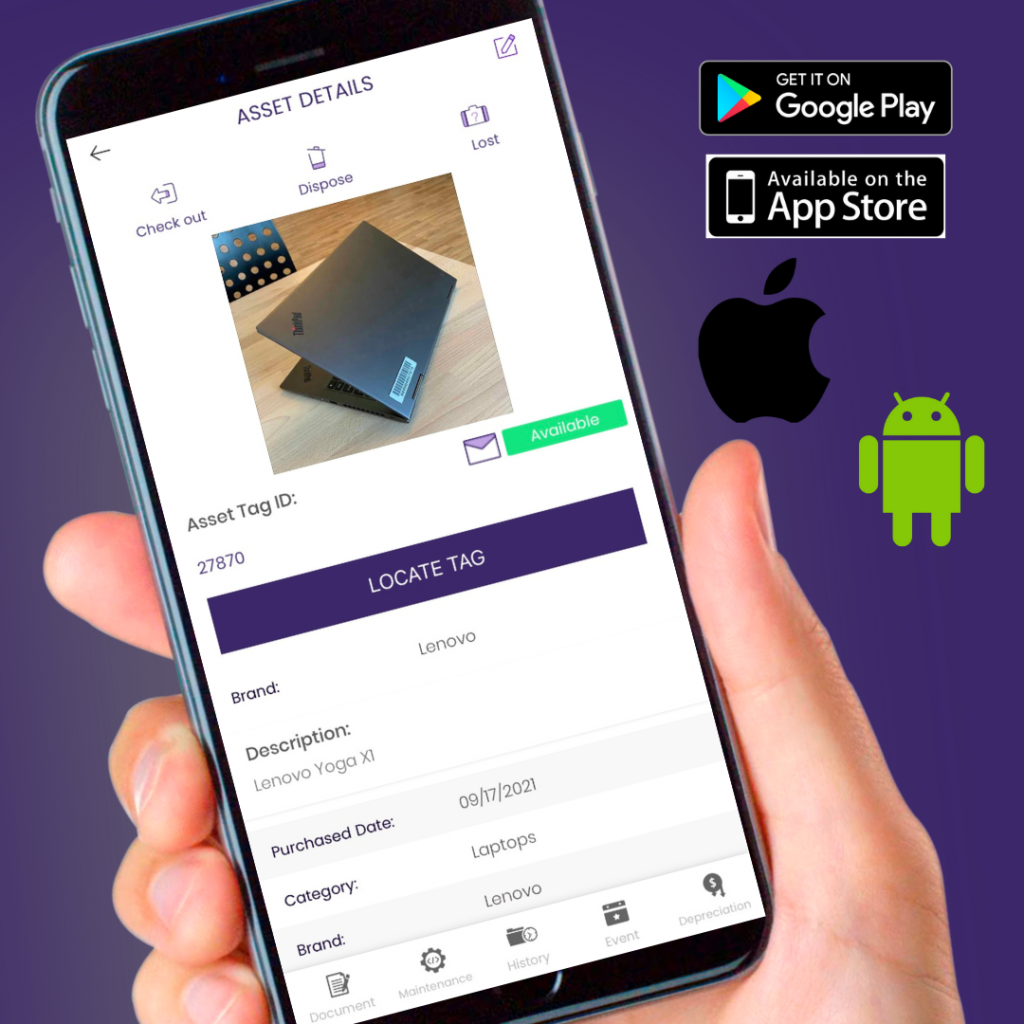 The software is how you will make sense of the data you collect from your RFID tags. This is the visual display that allows your business to gain insight into your assets with concrete data.
For a mobile RFID asset tracking system, a cloud-based system is the best choice. Because the scanning takes place from a mobile handheld reader, you want to have the information collected in the field be pushed to the cloud so everyone on the team is able to access the data in real-time.
Mobile RFID asset tracking systems also include the use of mobile apps installed on the devices through either the iOS App Store or Google Play Store.
Bluetooth Handheld RFID Reader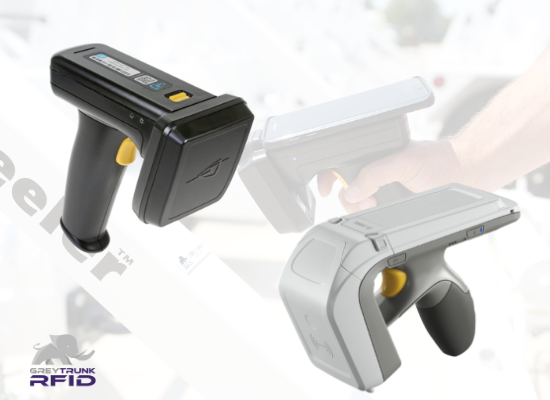 A mobile RFID tracking system also incorporates using Bluetooth handheld RFID readers. These readers connect to your mobile device (iOS or Android) via Bluetooth technology and work in correlation with the RFID mobile apps installed on the device.
Two examples of Bluetooth RFID Handheld Readers:
Any reader using UHF RFID technology functions very similarly. Because the RFID tags do not have a battery, they are powered by the RFID handheld reader when the radio wave is within range of the reader. Therefore, you can expect to see anywhere between 7 feet to 30 feet of read range distance. Again, this all depends on the tag selection to make sure you have the proper RFID tag for your application.
TIP: To test out a mobile RFID tracking system, try to find a company that offers an RFID reader rental program. This allows you to test RFID without a large investment in the hardware.
RFID Tags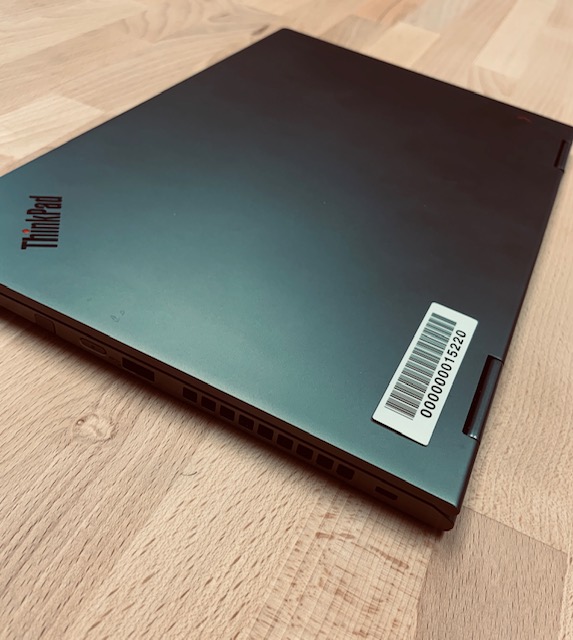 Often looked at as the last piece of the mobile tracking system, this component is the most important. Choosing the proper RFID tag is important because:
Applying tags is very laborious therefore expensive. When you apply the RFID tag, you need the tag to survive and not fall off. Reapplying tags can become costly and also annoying.
The RFID tag determines the read range. A larger tag usually leads to longer read ranges and vice versa. Tags are also dependent on the surface they are applied to meaning there are tags that perform better on metal surfaces and tags that perform best on non-metal surfaces.
To learn more about RFID asset tags, take a look at this article "What is an RFID Asset Tag."
Difference between Fixed and Mobile Tracking System
Not all RFID Tracking systems are the same. The main differences you will see are the readers and antennas used to capture the RFID tag data. There are two methods to collect RFID data:
Fixed or Stationary Reader
Handheld RFID Reader
Fixed or Stationary readers are mounted to a wall, ceiling, doorframe, or dock door and are wired to allow for automatic data collection whenever a tag is within range of the antenna. These are extremely powerful for a hands-off approach as the antennas are consistently capturing data.
Think of this scenario… an employee takes a tagged piece of equipment and walks through a door that has a fixed reader above it. Once that tagged equipment goes through the door, the reader captures the data automatically without any human intervention. It's much like the security system at a retail store. If you walk through the gate with the security tag still on the item, a siren will sound. This is radio frequency technology.
Handheld readers are carried with the person. They can only capture RFID tag information while the trigger is being pulled, thus, you are not always capturing data. It's at the specific time you pull the trigger that you capture the data.
A good use case is when companies take physical asset inventories. When an employee is walking through a building and needs to make sure they have the assets needed, they can walk through the rooms and pull the trigger on the RFID handheld reader to capture the RFID tag information. For this example, the company does not need to have data being captured at all times, therefore, a mobile RFID tracking system is a great choice.
To get a better understanding of the entire RFID asset tracking system, be sure to check out The Anatomy of a RFID Mobile Asset Tracking System.
If you want to see Grey Trunk RFID software in action, feel free to schedule a 30 Minute live demo here.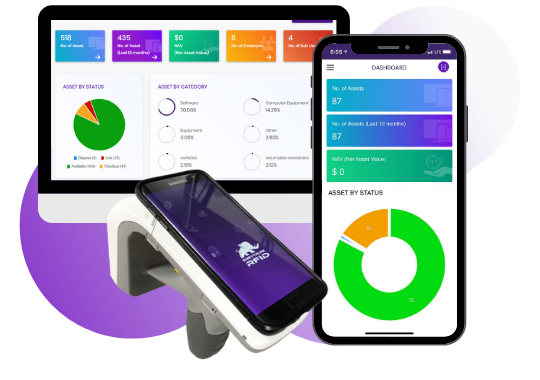 Related Articles: