Tool tracking is becoming harder and more complicated than ever before in the construction industry. Tools and equipment are consistently leaving warehouses to go to job sites or being taken by employees for use. They are nearly impossible to track if you do not have the proper tool tracking system in place.
With no system in place, these companies are at high risk for lost tools/equipment, which are very expensive to replace, plus they will be subject to inaccurate inventories and financial records.
Construction companies are always facing this challenge. When a tool leaves the warehouse, they have no idea about the status of the tool:
When it is coming back?
Who is responsible?
What job site it is on?
What condition are my tools in?
Having an accurate inventory of the tools and equipment you have on hand is vital to your company's bottom's line. Searching for tools is a waste of employee's time and spending money on replacement tools is very expensive. Many of these purchases are not necessary if you know where your assets and tools are located, what you should have in inventory at any given time, and what condition the tool is in.
Having this data available is critical to making informed business decisions on when to purchase new tools and where/who to assign tools for jobs.
Software companies, such as Grey Trunk RFID, have had success with many construction companies solving these very issues. Below you will see the main problems each company faced and the reasons why they decided to implement a tool tracking system.

Check out "The 5 Benefits of RFID Asset Tracking" before you get started.
3 Reasons to Implement a Tool Tracking System:
1. Reduce Lost Tools and Equipment
With a tool tracking system, you can "check out" tools to locations, such as job sites, or to people. This provides your company with an accountability report to know what tools are assigned to which location or person at any given time.
Having tools checked out to employees is a great way to hold them accountable for returning of assets or asking questions if tools come back damaged. This will greatly reduce the theft of tools.
Knowing when the tools are scheduled back to the warehouse will also help with lost equipment. If a tool is supposed to be back on a certain date, you can be notified that the tool is still not returned, and then you can take necessary measures to locate the asset.
2. Scheduled Maintenance / Improved Safety
Do you have routine or scheduled maintenance on certain pieces of equipment or tools?
Stay up to date by having notifications sent to you for equipment that is past due or scheduled to be maintained. These records are extremely useful to reduce down-time on equipment, and even more importantly, to ensure the tools and equipment are in proper working order to eliminate any safety concerns to employees.
Make sure your software is storing the maintenance history of every asset. This will be extremely useful in the case of a safety audit or for knowing when your tools were last calibrated so that you can prove your tools or equipment were in proper working condition previously.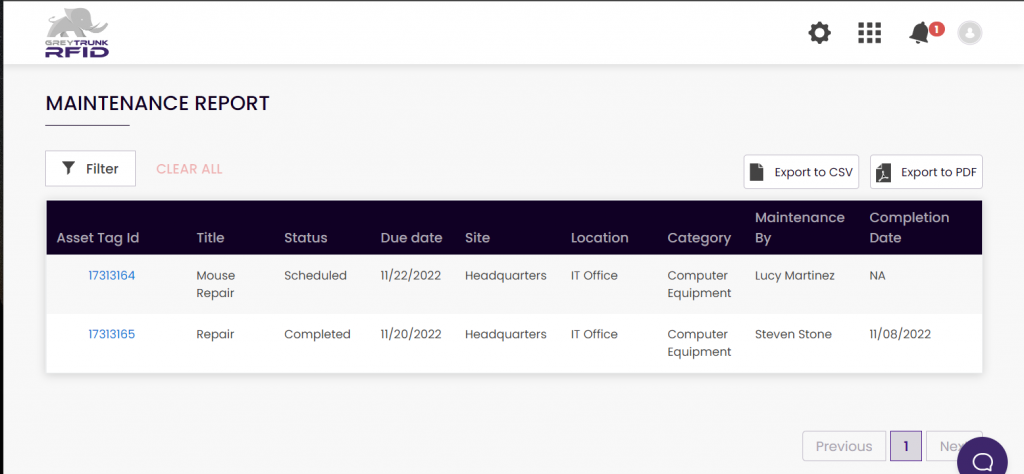 3. Inventory Verification with Tool Tracking Audits
Utilizing RFID with your tool tracking system allows for easy and efficient inventory verification. Quickly scan all tools and equipment that are located at the following:
Trucks headed to job sites
Warehouse inventory where you store tools and equipment
Job sites
With RFID, you can capture all of the tags that are designated for each specific area where you are performing an inventory scan.
PS. If you need RFID tags, ask us or visit Universal RFID to choose your custom tag.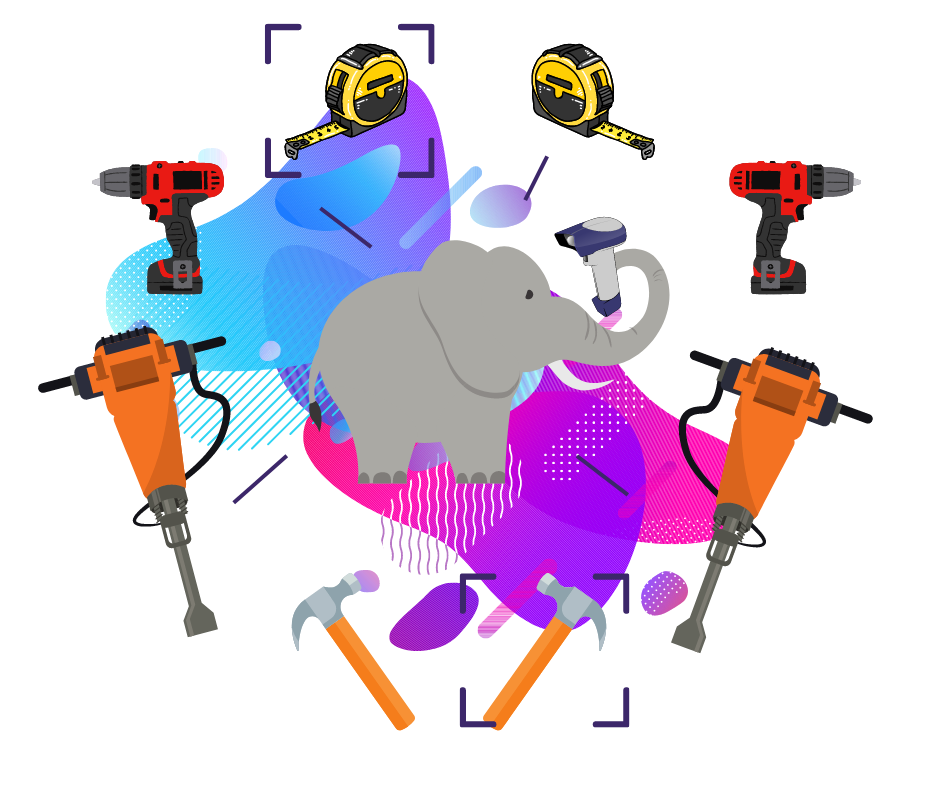 Example:
If you know that Truck #4 always needs to have 20 specific tools before it leaves for a job site, you can easily scan the entire truck to make sure those 20 tools are present. Immediately after the scan, you would receive a discrepancy report which states:
Found tools

Tools that are supposed to be on the truck

Missing tools

Tools that are supposed to be on the truck but are not present

Misplaced tools

Tools that are found on the truck but are supposed to be somewhere else

New Tools

Tools that are not in the system
These reports help with employee efficiency and reduce wasted time. Employees are no longer coming back and forth to the warehouse after they arrive at a job site to search for tools, plus, they will now know that they have all the tools needed for specific jobs.
Conclusion
Grey Trunk RFID is making it easier than ever to begin your tool tracking project. Having the ability to utilize mobile devices in the field or on the move to scan RFID or barcode tagged tools is very important to the overall success of your project.
Also, the barcode or RFID tag is critical as well. Because your tools and equipment will be subject to harsh conditions, using a Metalcraft tag will ensure the tag survives and does not fall off through the harsh environments they will be exposed to. If you want to create your own tags, visit www.labeloutlet.com to begin making your custom tags today.
There is no better time to start tracking your tools or begin looking into your current processes to see what you can improve. If you are using an Excel file to track tools, it might be time to investigate barcode or RFID technology to greatly improve your overall tool tracking system.
Tools and equipment will continue to disappear, costing your company thousands of dollars if you do nothing about it. Help reduce lost equipment, improve safety and employee efficiency, and always have an accurate inventory with a simple tool tracking system.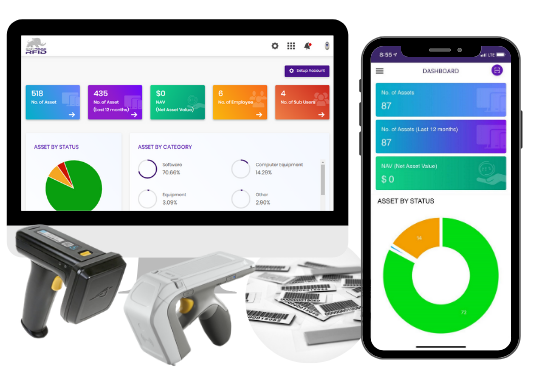 Related Articles: