Getting started with a mobile RFID asset tracking solution is as easy as 1, 2, 3…
1. RFID Tags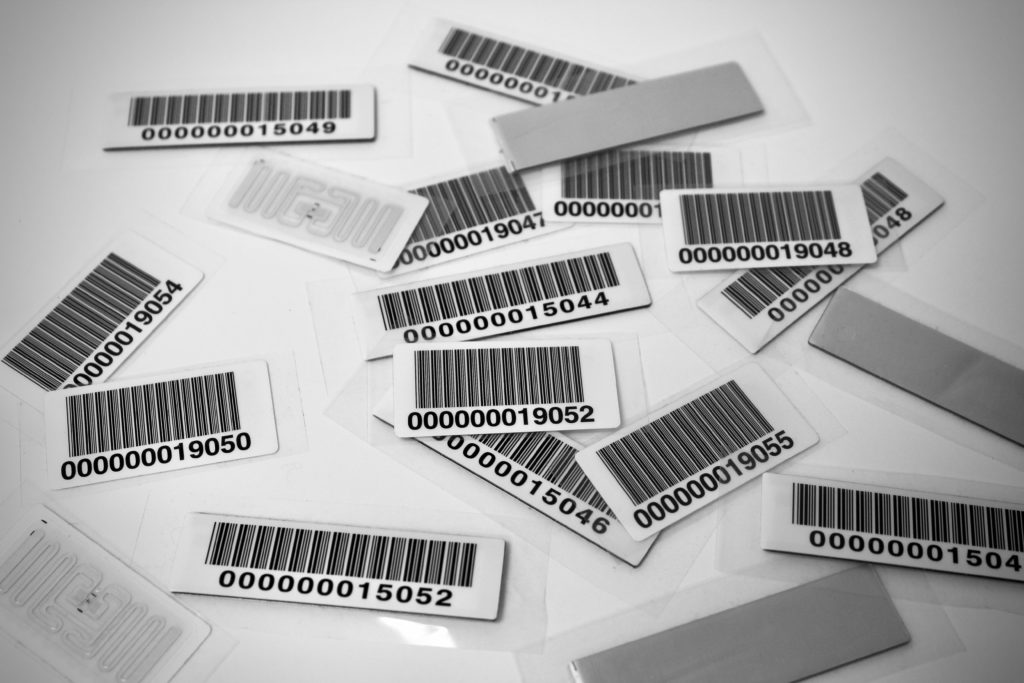 2. Software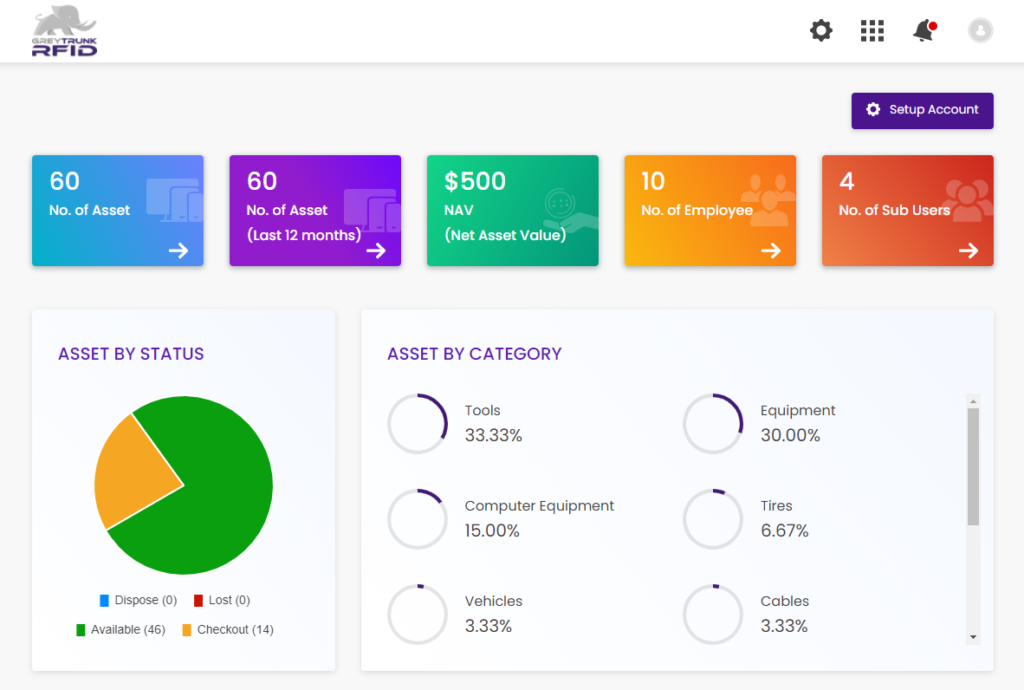 3. Hardware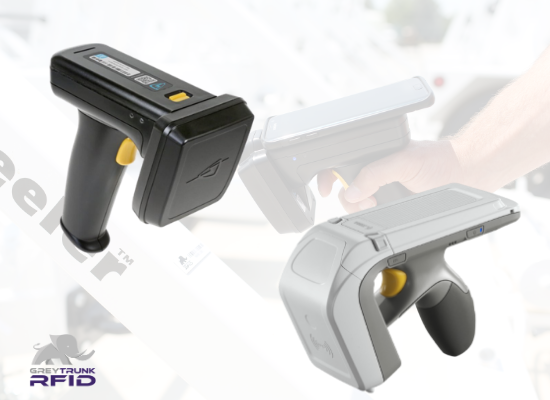 We are going to explain these three components and how they work together to make the most efficient and economical way for you to conduct inventory audits.
Imagine this…
You walk into a room and pull a trigger and within seconds you capture all the data on every asset in the specific room. That is the power of a mobile RFID asset tracking solution.
So how do we get there?
First, if you are unsure about RFID asset tracking, check out these 5 Benefits of RFID Asset Tracking.

Here are the 3 Components of a Mobile RFID Asset Tracking Solution:
1. RFID Tags
The RFID tag might be the most important part of the entire asset tracking solution and honestly, usually the most overlooked aspect.
There are two goals you are trying to accomplish:
Have the RFID tag survive the life of the asset
Maximize read range
Choosing the right RFID tag has many factors to accomplish the above goals:
What are you applying the tag too?
Is there a metal surface?
Do you have a size restriction?
What kind of exposure will the tags have? Chemicals, outdoor weather, UV, abrasion, etc..
Flat or curved surface?
PS. We are only talking about UHF Passive RFID tags here.
Depending on the answers above, we can best determine the proper RFID tag for your application. It is vital that you properly explain your application. The tag is supposed to survive for the life of the asset. The last thing you want to have happened is a tag to fall off, be destroyed, or applied to a wrong surface because you did not order the proper material, adhesive, or type of tag.
Want to find the perfect RFID tag for your application? Check out Universal RFID. They make the highest quality RFID tags in the world.
2. Software
Once you find the proper RFID tag for your application, you will want to find a software that can make sense of the data and catalog all your assets.
A couple of things to look for:
Cloud-based software
Mobile App for iOS or Android with RFID scanning functionality
Check out the free Grey Trunk RFID mobile apps on the App Store or Google Play Store.
How RFID asset tracking software works:
You place an RFID tag on your asset which will have a unique serial number. Think of this as the "License Plate" for your asset. It will have all the information you added to that specific serial number.
Once you capture the information, the software will sort and make sense of the data. You will instantly know of:

Found Assets
Missing Assets
Misplaced Assets
New Assets
Schedule a live demo with Grey Trunk RFID to see the power of RFID asset tracking.
3. Hardware
So, you have the RFID Tags and determined the software you are going to use. Now you need to capture the RFID tags radio wave data and send it to your software.
To enable a mobile RFID asset tracking solution, you will need to find Hardware that will Bluetooth connect to your mobile device and is compatible with the software you choose.
Two examples of Bluetooth RFID Handheld Readers that are compatible with Grey Trunk RFID mobile apps:
Any reader using UHF RFID technology functions very similarly. Because the RFID tags do not have a battery, they are powered by the RFID handheld reader when the radio wave is within range of the reader. Therefore, you can expect to see anywhere between 7 feet to 30 feet of read range distance. Again, this all depends on the tag selection to make sure you have the proper RFID tag for your application.
Conclusion
It has never been easier or more economical to get a mobile RFID asset tracking solution implemented for your business. Using RFID technology will help you save time and money by making your asset inventories more efficient and help you reduce lost equipment.
Check out www.greytrunkrfid.com for more info.
Want to see a demo? Schedule your demo here.
Related Articles: