Radio Frequency Identification (RFID) technology has changed many industries by enabling the efficient tracking and management of products, assets and inventory. When it comes to producing RFID tags, there are two main printing methods: thermal transfer printing and digital printing. Both techniques have their own pros and cons, making it essential for businesses to understand the differences between them to make the right choice for their company. In this blog post, we will explore the characteristics, pros and cons of thermal transfer RFID tags (offered by Grey Trunk RFID) and digital printing RFID tags, helping you to choose what works best for your organization.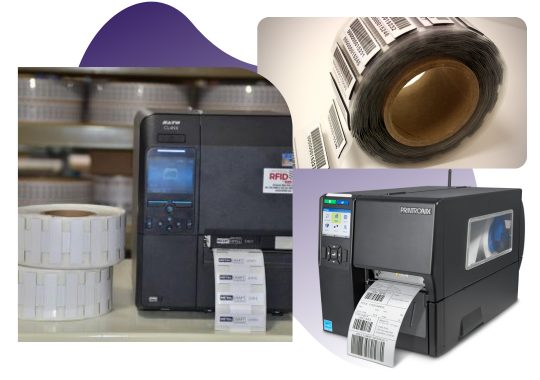 What is a Thermal Transfer RFID Tag?
Thermal transfer RFID tags are one of the most widely adopted RFID technologies. They involve applying heat to a thermal transfer ribbon that transfers ink onto the tag's surface. The process requires a thermal printer with a print head that heats up the ribbon, creating a durable and long-lasting print on the RFID tag.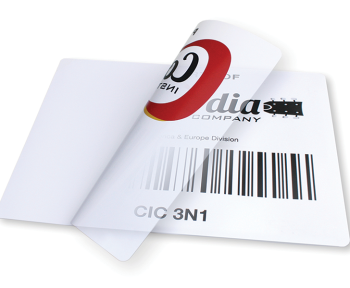 Pros of Thermal Transfer RFID Tags
Cost-Effective: When producing RFID tags, thermal transfer printing tends to be more cost-effective compared to digital printing.
Quick Turnaround Times: Thermal transfer RFID tags are well-suited for small to medium production runs, enabling faster turnaround times compared to digital printing.
Customization: Thermal transfer RFID tags allow the customer to customize certain parts of their tags, changing the text, logo and barcode information (when using a singular color, black).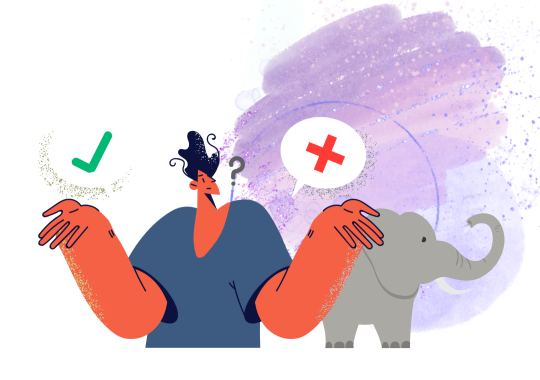 Cons of Thermal Transfer RFID Tags
Limited Color Options: Thermal transfer printing is usually limited to monochrome or single-color printing, which means that it might not look as visually interesting as some other printing options.
Time-Consuming: Thermal transfer printing can be time-consuming if it's done by yourself, but if you have someone do it for you (like Grey Trunk RFID), this won't be something that you'll have to worry about.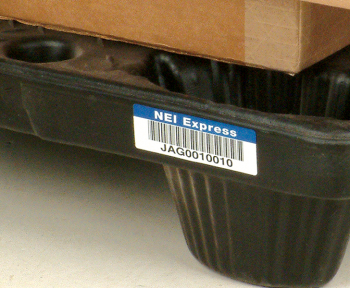 What is Digital Printing?
Digital printing is a modern printing method that directly applies the ink onto the RFID tags without the need for printing plates or screens. It offers a wide variety in terms of design and color options, making it a popular choice for customized or visually appealing RFID tags.
Pros of Digital Printing
Durability: Digital printed RFID tags are tough and resistant to the elements, making them ideal for applications where tags might undergo physical stress or exposure to extreme temperatures. Metalcraft also offers subsurface printing capabilities. This printing technique eliminates the need for laminate by printing on the underside of the substrate, allowing it to protect the print from harmful conditions. An example of the subsurface printing technique can be seen with Metalcraft's RFID Labels – Polymer.
High-Quality Images: Digital printing can deliver beautiful and detailed images on RFID tags, ensuring accurate representation of information and logos.
Vivid Color Reproduction: Digital printing allows for full-color printing, resulting in appealing RFID tags that can enhance brand recognition and customer approval.
Highly Customizable: With digital printing, businesses can easily customize each RFID tag, incorporating unique information, graphics and even variable data like serial numbers or QR codes.
Cons of Digital Printing
Limited Durability: While digital printing provides high-quality and colorful images, the printed RFID tags may not be as durable as those created with thermal transfer printing, especially when exposed to harsh environments.
Higher Cost: When producing RFID tags, digital printing can be pricey when compared to thermal-transfer printing.
Lead Times: There may be longer lead times with digital printing when compared to thermal transfer RFID tags due to quality checks, programming, customization and the overall manufacturing process.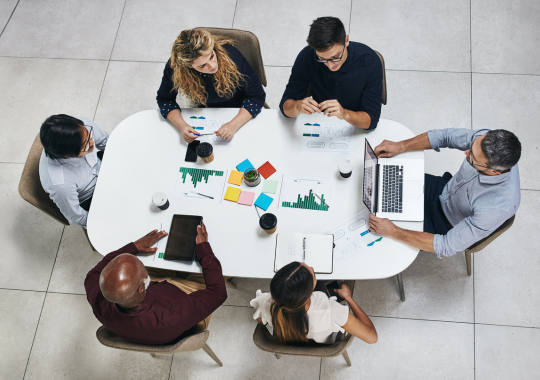 Choosing the Right Method for Your Business
Selecting the appropriate printing method for RFID tags depends on your business requirements and priorities. Here are some guidelines to help you make an informed decision:
Budget: If your business is looking for RFID tags and cost-efficiency is what you're looking for, thermal transfer printing might be the solution for you. To check out the solutions from Grey Trunk RFID, check out our shop page here. When there's a need for highly customized tags, digital printing can get the job done despite a usually higher price.
Environmental Conditions: Before determining the best RFID tag for your business, you'll want to think about what conditions it'll be exposed to. For example, if the tags will be exposed to extreme temperatures or chemicals, thermal transfer printing will most likely be the more durable option.
Design Complexity: Digital printing is better at making more detailed designs that have several colors or variable data. This is because it can offer high-quality prints with many custom/fine details.
Turnaround Time: Thermal transfer RFID tags will take less time to produce than their digital printed counterparts. The time in which you need your tags is a key factor to consider when determining the best tag type for your organization.
Conclusion
Choosing between thermal transfer printing and digital printed RFID tags is a tricky decision that will impact a multitude of factors. From the look of your tag to its overall toughness and price, there are several things to consider. Thermal printing is cost-effective and durable, while digital printing is colorful and highly customizable.
By examining the pros and cons of each of these printing methods, your business can make an informed choice that results in the best outcome for your needs. Please remember to examine multiple factors such as the volume and complexity of the order along with the amount of detail in the design and environmental concerns. Once all of these things have been taken into account, your business can make sure that it has the right RFID tag it needs to succeed.
About the Author: Tyler Johnson
Tyler has extensive experience and expertise in the identification industry. Prior to Grey Trunk RFID, he worked at Metalcraft which helped him understand the importance of a high quality identification tag. Now he is leading the team at Grey Trunk RFID to offer the complete solution.