Fixed asset tracking software is evolving. The technology behind them and the urgency to know where and how many assets you have in your business is becoming more and more important. You need to have accurate and detailed information at the click of a button. Businesses are starting to realize that lost, misplaced, or broken-down assets are costing them money and time.
But how do you know if you are choosing the right asset tracking software?
First, let us clarify a couple of things to make sure we understand asset tracking:
What is a Fixed Asset?
Any assets which are purchased for long-term use and are not likely to be converted quickly into cash, such as tools, machinery, furniture, and IT equipment. Typically kept with the business for longer than a year.

Why do I need Asset Tracking Software?
If you want to make the most out of your asset purchases, you need to understand what is happening to them. Asset tracking software is the most efficient and effective choice to gather data and have a complete history of anything that happens to those assets. With that data, you can effectively track, reduce lost assets, and make informed business decisions.
Spreadsheets are not designed for this kind of asset transparency, accountability, and tracking.
5 Tips for Choosing the Best Asset Tracking Software
1. Cloud-Based / Mobile Solutions
Mobilizing and having up to date, accurate asset information in real-time is extremely important to increasing efficiencies when tracking and inventorying assets. Make sure your asset tracking provider has mobile apps for both Android and iOS devices. Better yet, make sure they are free 😊.
With a cloud-based solution, any asset information you update in the field (using your app) or on your computer will automatically be recorded for all sub-users to see. Plus, all your data is stored safely and securely.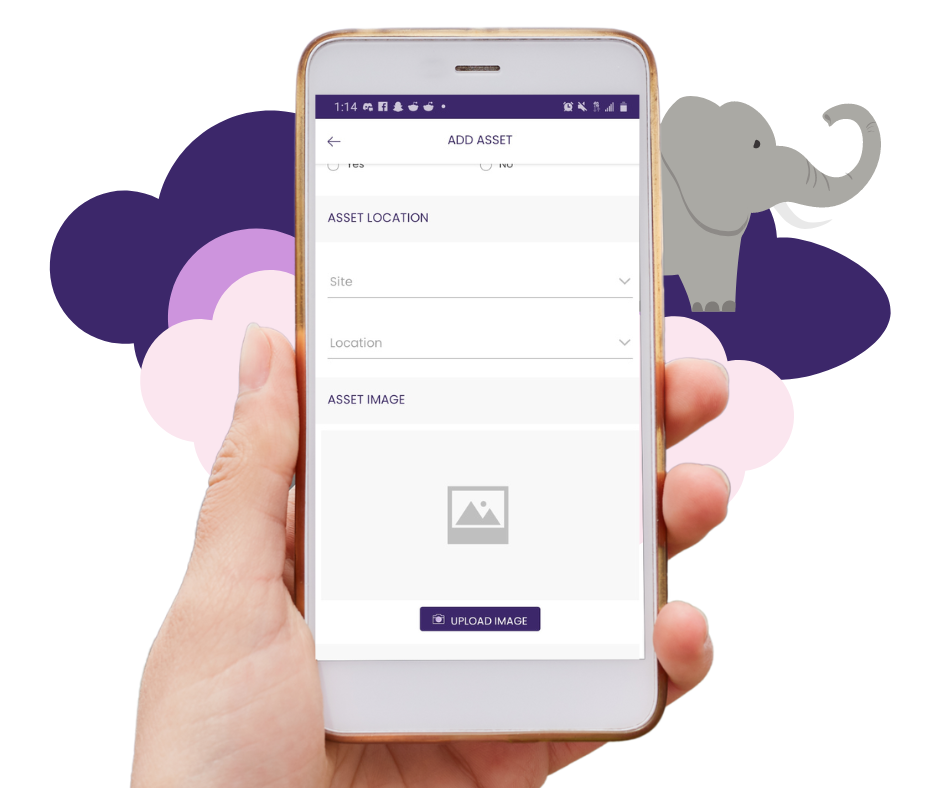 This is very important for recording inventory audits, checking-in/checking-out assets, or updating existing assets.
2. Customization
No two companies are ever the same. The same can be said about the assets every company is tracking, so choosing an asset tracking software that can be customized to your specific organization is critical.
What to look for?
Customization of Asset Fields – how do you want to describe your assets?
Do not get stuck with fields that are not able to be changed or irrelevant to the assets you are managing.
Example: Why would I need to record "Vehicle Miles" when I am tracking a Chromebook?
Customization of Reports – either on-demand or automatic reports sent directly to your inbox. Get the information that you need the most.
Out of the box reports will do nothing for you if you do not have the right information to analyze.
Make sure the information you want the most can be gathered.
PRO TIP: make sure this information is exportable to either a PDF or an Excel file.
Customization of Categories– grouping your assets together in categories that make sense for your business.
Organize your assets in groups of categories for easy reporting and asset identification.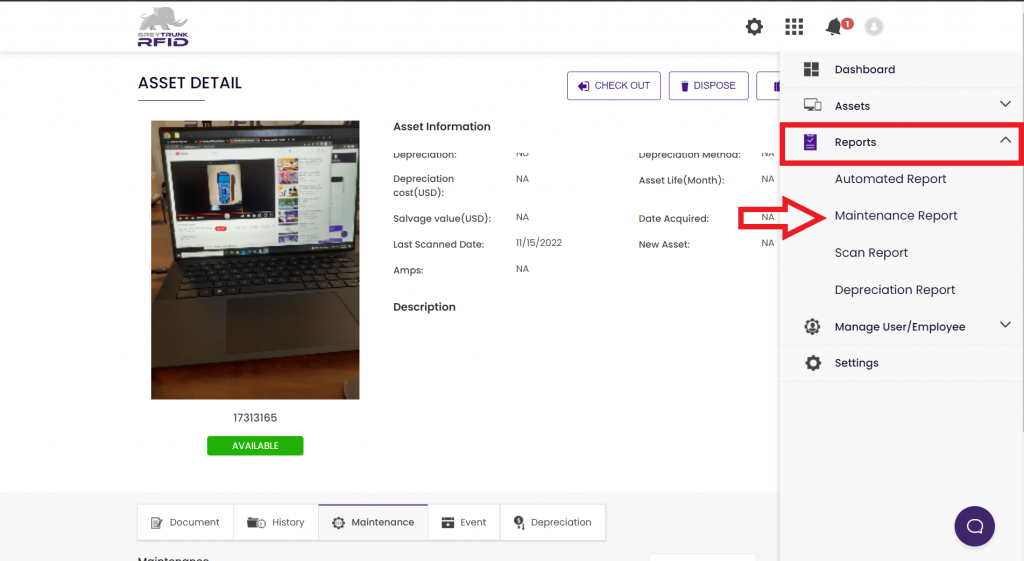 3. RFID Capabilities
We get it, RFID might not work for every situation, however, do not limit yourself to only barcode asset identification. Find yourself a solution that can capture both RFID and barcode. As we mentioned before, the best asset tracking software is continuing to evolve, so make sure you are investing in your future and better asset tracking procedures.
If asset inventories are taking up a lot of your time, which option would you choose:
A) Finding the barcode on every asset and scanning them individually wasting hours/days/weeks doing this.
B) Walking into a room, pulling a trigger, and capturing all the asset data for every asset in the room in a matter of seconds.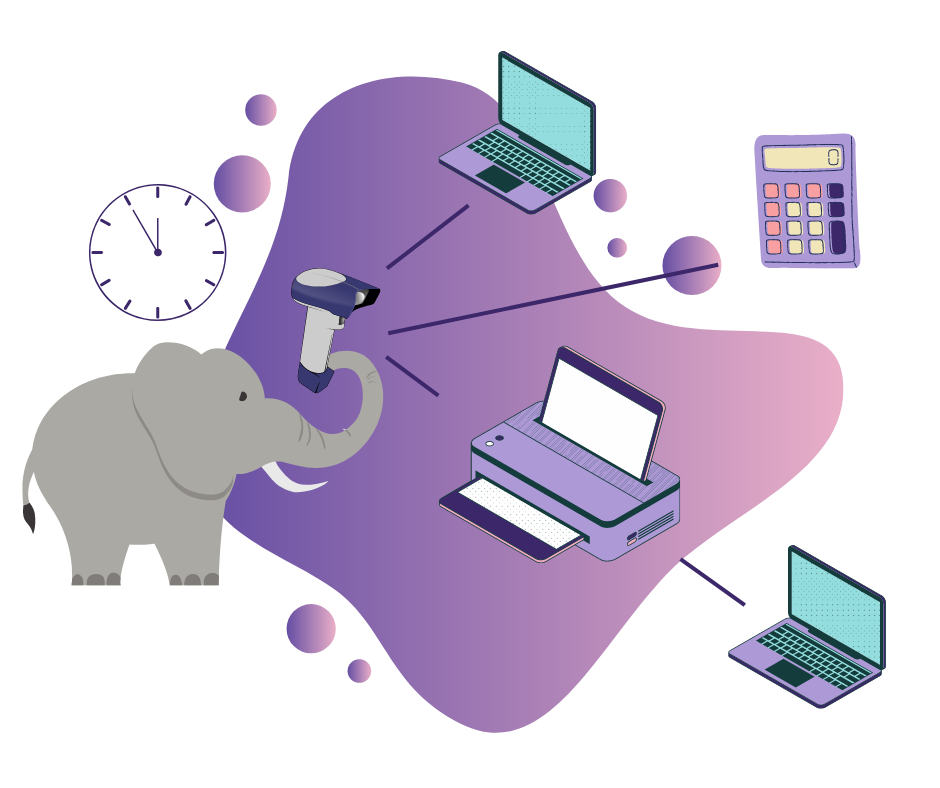 Obviously, the answer is "B".
So, when choosing your software, look for a solution that can capture BOTH barcode and RFID.
PRO TIP: Look for software that connects to Bluetooth Handheld RFID readers to capture RFID data.
4. Unlimited Sub-Users
Be careful of paying for "seats" or "licenses" for every individual you want to have access to the software.
This can get very costly and will often limit your potential to grow with the software without having to pay for it.
Search for a software that offers "unlimited" sub-users so you can continue to grow and monitor your assets with the proper resources and employees.
5. ROI – Return on Investment
It all comes down to the Return on Investment (ROI)– will the asset tracking software that you choose do the following:
– Help reduce lost items
– Lower physical inventory times
– Keep equipment properly maintained and running
– Eliminate wasted time searching for equipment
If the answers are yes, then purchasing an asset tracking software is necessary for your business.
PS. Check out this awesome ROI calculator from Metalcraft
Conclusion
Technology and the demands that businesses have continued to evolve. With that, the asset tracking software needs to evolve as well. As companies find new ways to utilize asset tracking, it is even more important that the asset tracking software can be flexible enough to meet those demands and trends in the industry.
Visit us at www.greytrunkrfid.com to sign up for your free account and see the benefits for yourself.
Want a demo to see RFID in action? Schedule your demo here.
Related Articles: