Searching for an asset tracking app can sometimes feel overwhelming. There are a lot of options to choose from when searching for a solution that fits your business. Within this article, we will help you narrow down your mobile asset tracking software search by focusing on five major key features.
What is an asset tracking app?
An asset tracking app is the mobile component of a cloud-based fixed asset tracking software. This is how you are able to capture the RFID tag data or scan the barcode asset tag. Oftentimes, the free mobile application is complimentary with the overall system of your choice for either Apple iOS or Android OS.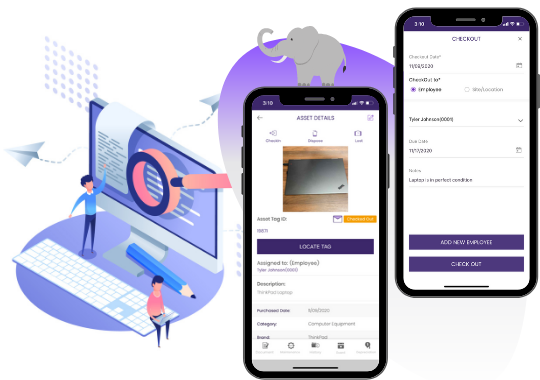 How to Choose the Best Asset Tracking App
There are many features to look for when searching for an asset tracking mobile application. We are going to list our top 5 features to search to make your fixed asset tracking system launch go smoothly.
Unlimited sub-users
Compatible with iOS or Android
RFID and Barcode Scanning
Check-in and Check-out
Search capabilities with RFID asset tracking app
Unlimited Sub Users
Keeping your entire connected and on the same page shouldn't break the bank. Many software solutions will charge per user, but finding a cloud-based asset tracking software, such as Grey Trunk RFID, that allows for unlimited sub-users will allow for more inventory scans that the entire team could perform.
Compatible with iOS or Android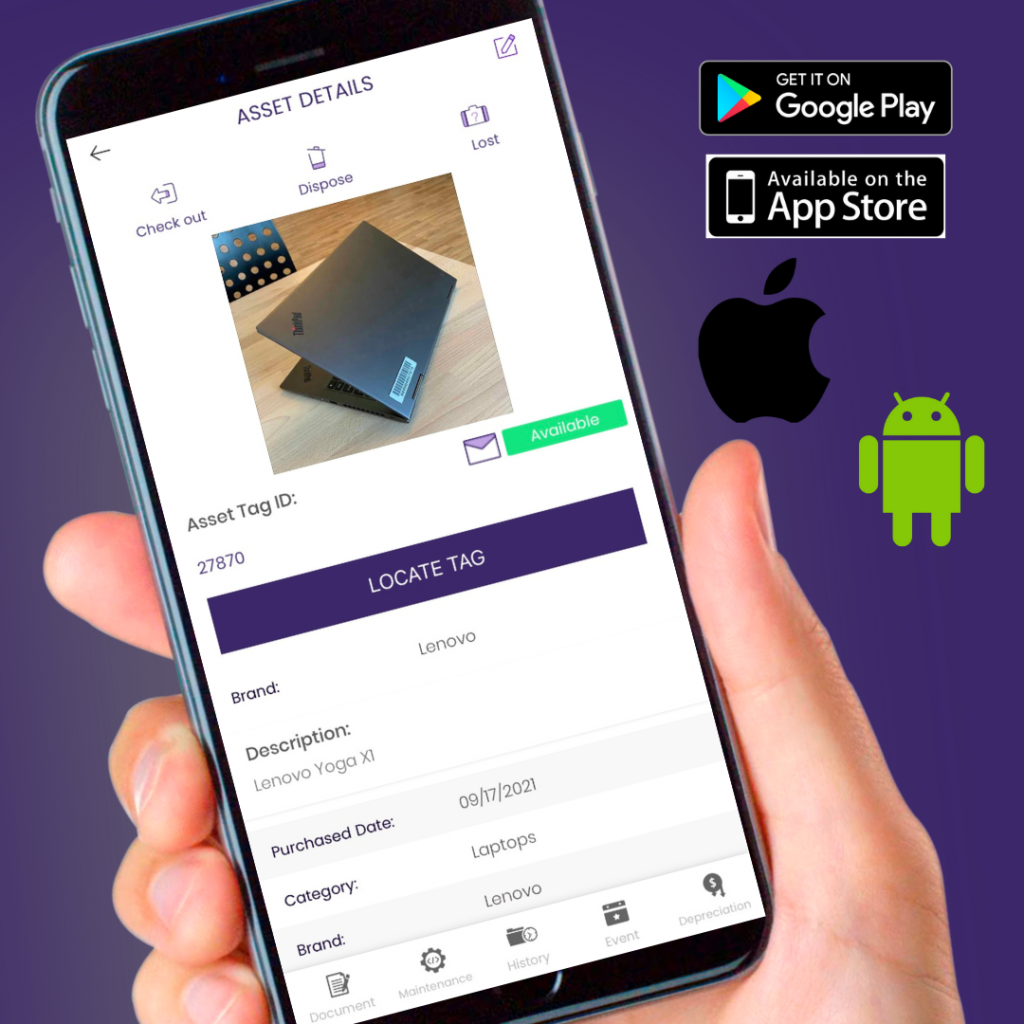 There are no extra expenses needed to buy expensive hardware to run your mobile applications. You can simply use the devices that you already own. By downloading the fixed asset tracking app to your existing mobile device, your project will be ready to go the day you download it. If you decide on using barcode technology, the scanning is built directly into the app using the device's camera.
RFID and Barcode Scanning
The main function of the mobile app for asset tracking software is to gather data. There are two ways you can capture data through the fixed asset tracking software app:
Barcode scanning with the mobile device's camera
RFID scanning with a Bluetooth connected device
In order to perform a fixed asset inventory audit, the scanning function is critical. When you do an inventory audit, you will be physically scanning for the asset tags that are applied to your assets to determine if they are found, missing, or misplaced.
How to determine if you need RFID or Barcode?

RFID will save you time while performing a fixed asset audit. Because you do not need a line of sight to scan the asset tag, you are able to capture an RFID tag from a distance.

Whereas, when using barcode technology, you will need to physically see the barcode tag and be within inches of the tag to scan. Performing a fixed asset inventory audit with a barcode will take much longer than with RFID, however, it is a great economical alternative and provides greater accuracy compared to a spreadsheet.
Check-in and check-out equipment
To properly track assets, it is important to be able to check-in and check out assets. When you do this, you are simply letting the software know where your asset is going temporarily, whether to a person or place, to increase accountability and provide a due date for when the asset is supposed to be returned to its home location.
As we mentioned above, having the option to use either barcode or RFID is important when choosing an asset tracking app. To accurately determine the asset that is being checked out, you can simply scan the barcode to pull up the asset, and then easily click on a button to check it out. This will eliminate manual processes of an Excel file, a written checkout list, or tribal knowledge and ultimately help increase accountability.
Search capabilities with RFID asset tracking app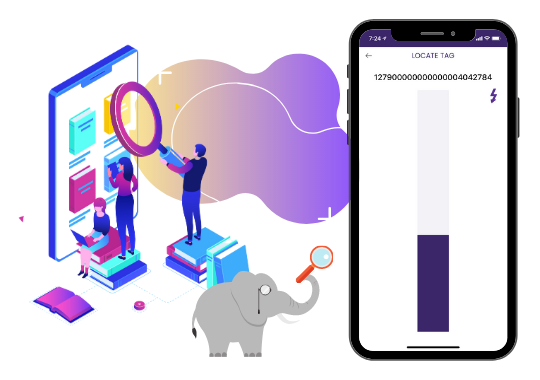 If you need to quickly track down an asset and you are using RFID tags, the search capabilities of an RFID mobile app will come in handy. Because the RFID tag will send a radio wave to the Bluetooth RFID reader connected to your mobile device, the app will be able to determine the strength of the radio. This acts like a metal detector and will display a bar and an audible sound the closer you get to the RFID tag.
To start your 30 Day Free Trial, visit www.greytrunkrfid.com to create your account today.
Want to see a demo? Schedule one with us today.
If you want to see an overview of how an asset management system could work, check out this video.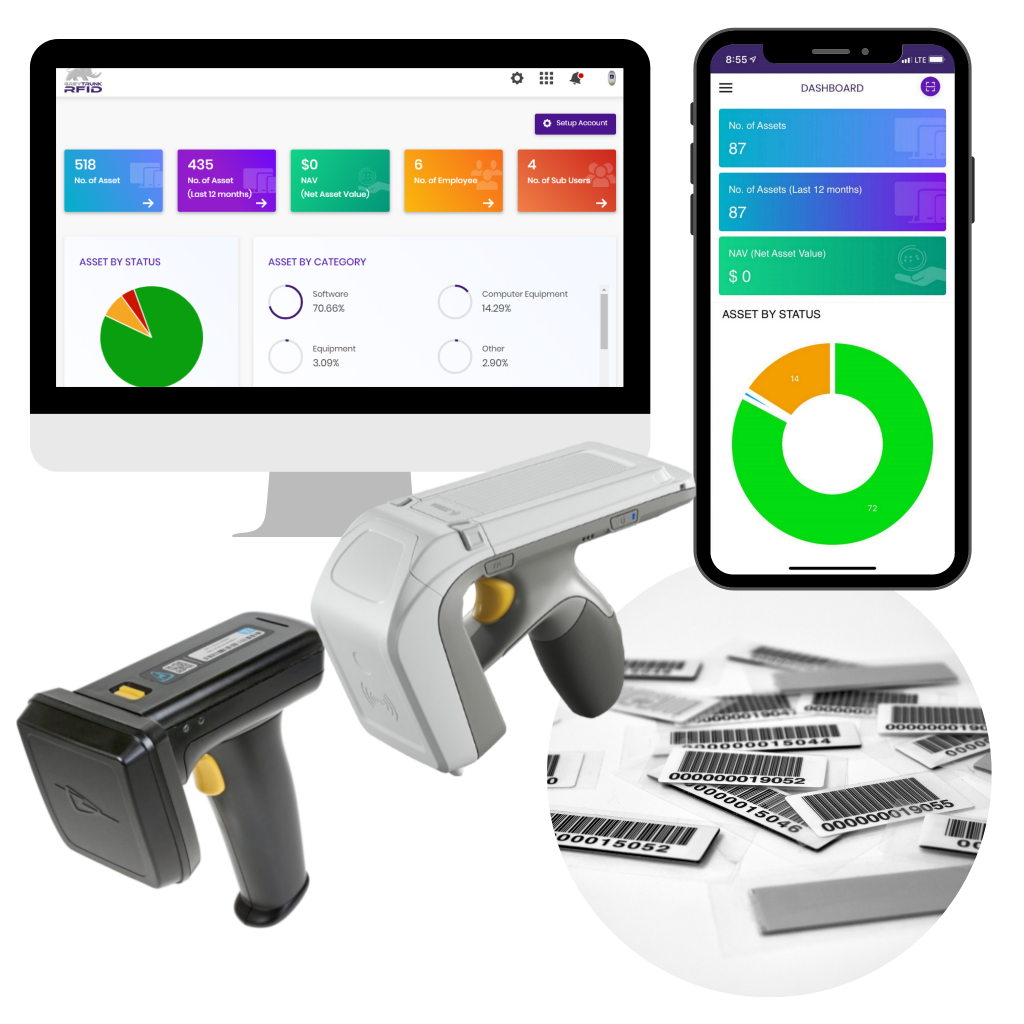 Related Articles: